I have been following this and the other invalid thread and found it difficult to look up the various systems, OS's and app. Having nothing else to do I put together a program that can obtain information about the invalids. This program runs only under windows and I hope it is of some use in figuring out what is going on. The program executables and sources are at
https://github.com/JStateson/Gridcoin/tree/master/InvalidAnalysis
The executables are in a 7z file "IVexecutables.7z" which has to be unpacked.
Browsing: This program does not work if the phrase "userid" is in the url line. You must browse to a computer and then select the "invalid" tasks. Once there at the project page of interest) you then copy the url from the browser and paste it into the url field on this C# app. This may not work on projects that have blocked anon access.
[EDIT] forgot to mention I do minimal error checking. If project is offline no telling what will happen. Same if you try another project to see what happen as yhis was coded for milkyway. If you mess up and put in the wrong url, then the program remember to restore the wrong one when you run it again.
Here are some pictures of what it can do. Let me know if you have any suggestions or see any bugs.
The program will compile under VS2017. I have not implemented the CPU or INTEL filters yet.
This is shows all invalid datasets and gives a count of how many. One full page (20 work units)
were fetched at the initial read and all 20 were invalid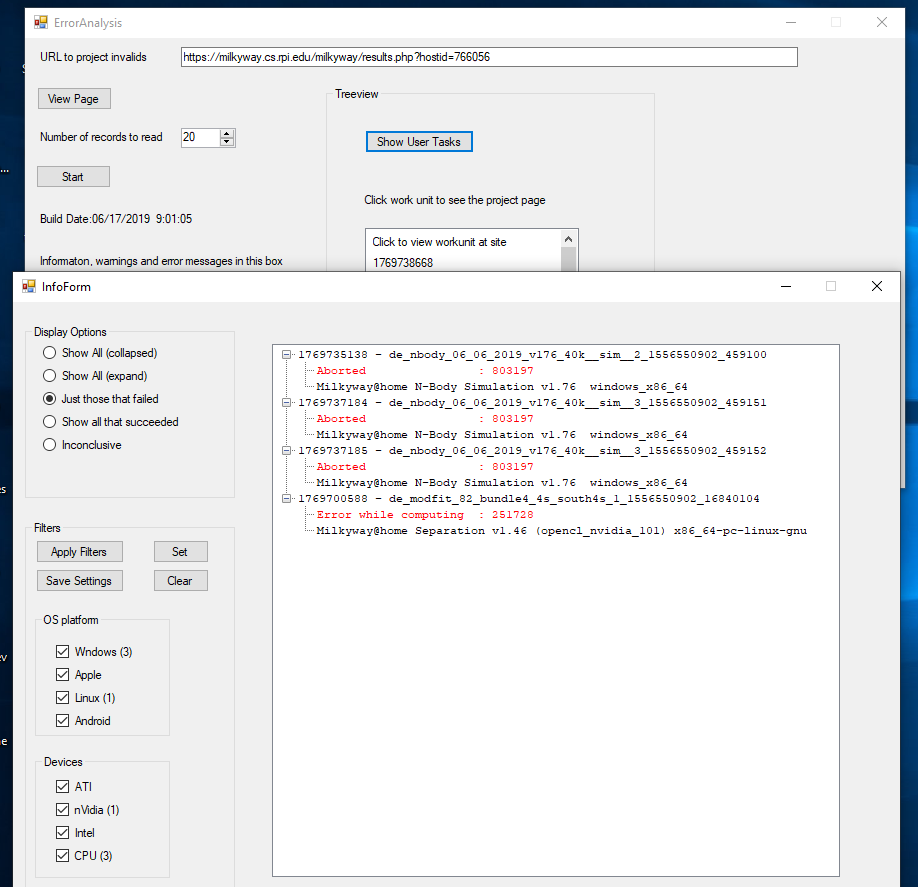 The following shows the valid datasets.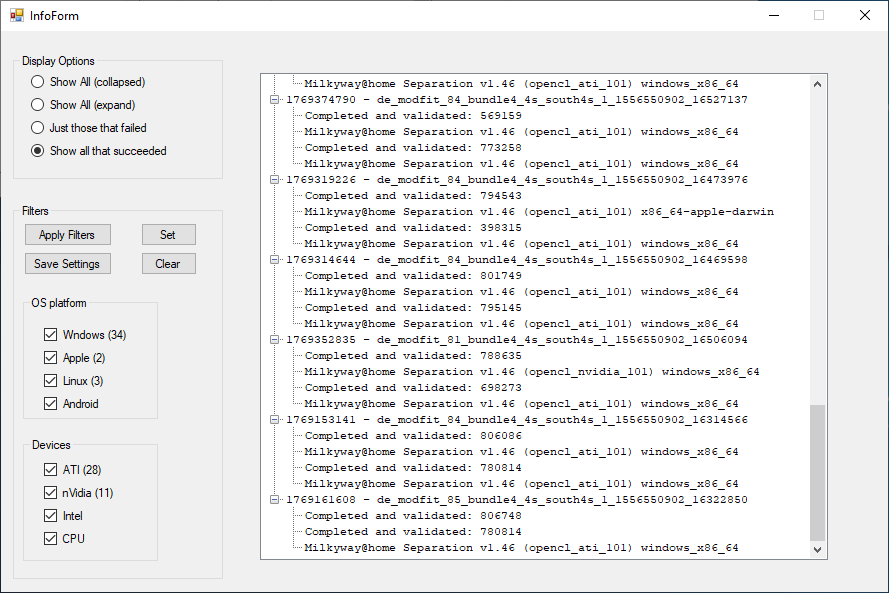 The following shows only those valid datasets that were from apple or linux.